"NFO offers an outstanding service that is matched no where else in my opinion." - Minion Order

"My ping ranges from 23-29 and I keep perfect fps as well as 0 choke/loss. Registry is AWSOME, the forums are AWSOME, the tools available are AWSOME!!" - Flying-Squirrel

"... after having (our) nfo server up for 30mins people started to flock to us. They were like (our) pings are so good and it's so smooth. I can't thank everyone at nfo enough. You all are hands down the best server / people out there." - Tomconno

"Most GSP tend to have their servers going to the crapper within months but not NFo, they been on top of everything day by day, and their support is still ranked #1 in my book." - IcEWoLF

"If you're thinking about switching to NFO, do it. I don't know of any other server company in which you can get live support 24/7 and have someone ... nicely explain to you how servers work for almost THREE hours! This company continues to have excellent customer service." - kmal2t

"Best service and support you can ever imagine, price could be triple and after dealing with NFO, i would pay it without blinking!! " - Mystery

"Nuclearfallout is hands down the best public server GSP out there..." - ix007

Read hundreds of other real, self-submitted testimonials from our customers!

+ NFOservers offers premium services at the lowest possible prices, with unmatched service and support and a top-notch control panel and automated systems.
Here is a quick list of what you can expect from our game servers. Among other things, we offer:
The guaranteed highest performance
No setup fees and instant server setups
A free two-day trial of the exact server you'll keep after the trial ends
Permanent grandfathering -- as long as you keep the same server in the same configuration, your price will never change (most location changes will also not change the price)
Guaranteed non-overloaded servers that are tweaked to the extreme
The fastest machines. All our machines are company-owned, and our fastest ones have:

Dual Intel Xeon E5-2697A v4 (16-core) processors (32 cores total)
192 GB of the fastest available RAM
Four SSDs in RAID

Access to up to 100 Gbps of super-premium bandwidth at our 9 locations, from InterNAP and others [.. more]
Top-notch, immediate service and support through our control panel, forums, and e-mail
Free email and free, full-featured webhosting -- perfect for web-based in-game downloads (for which we provide an easy syncing tool)
Full FTP access
Free server stats for supported games, courtesy of PsychoStats
A free Murmur/Mumble server (and HLTV, if applicable) for 8+ player game servers
As long as you stay at the same location, your own, permanent server IP and default port, along with a dedicated DNS (xxx.game.nfoservers.com)
Have we whet your appetite for details? We have landing pages with more specific information for some types of servers as well:
Minecraft
Counter-Strike: Source
Battlefield: Bad Company 2
Battlefield 3
Medal of Honor
You read more under the "About us" menu, too, starting with
The Basics
. Or, go straight to our
Ordering page
to look at some possible server configurations. You can also
contact us
and we'll be happy to answer any questions you may have.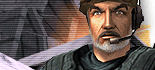 + Facebook and Twitter
Want more newsbits, coupons, and offers? Follow us on these!