"NFO offers an outstanding service that is matched no where else in my opinion." - Minion Order

"My ping ranges from 23-29 and I keep perfect fps as well as 0 choke/loss. Registry is AWSOME, the forums are AWSOME, the tools available are AWSOME!!" - Flying-Squirrel

"... after having (our) nfo server up for 30mins people started to flock to us. They were like (our) pings are so good and it's so smooth. I can't thank everyone at nfo enough. You all are hands down the best server / people out there." - Tomconno

"Most GSP tend to have their servers going to the crapper within months but not NFo, they been on top of everything day by day, and their support is still ranked #1 in my book." - IcEWoLF

"If you're thinking about switching to NFO, do it. I don't know of any other server company in which you can get live support 24/7 and have someone ... nicely explain to you how servers work for almost THREE hours! This company continues to have excellent customer service." - kmal2t

"Best service and support you can ever imagine, price could be triple and after dealing with NFO, i would pay it without blinking!! " - Mystery

"Nuclearfallout is hands down the best public server GSP out there..." - ix007

Read hundreds of other real, self-submitted testimonials from our customers!

Want to go straight to the heart of it? Click here for our order page.
Murmur is a free to use, open source alternative to Ventrilo, TeamSpeak, and other licensed VoIP products. Its popularity is growing among gamers because of its server freedom and its focus on performance. Right now it is a bit harder to configure than Ventrilo, but the developers are working to improve that, bit by bit.
We offer
Murmur/mumble servers
in eight locations, primarily using InterNAP bandwidth (some of the best quality bandwidth available today). This means
reliable and low-latency communications
for you and your teammates, wherever in North America you may be. We can even often route around many latency problems if you email us about them (something you will not see elsewhere).
What else sets us apart?
We offer a 2-day free trial, have free server setup, and give discounts for multi-month rentals.

We will also grandfather in these prices for as long as you rent with us. We've been around since 2002, so you can expect that we'll be holding up our end of that for as long as it takes.

We provide instant server setups.

The whole process is automated. Within a minute or two of your signup, your server will be running and you'll have its default SuperUser password in-hand.

We have very competitive pricing.

Murmur/mumble is cheaper to run than Ventrilo because there is no licensing fee. We offer premium servers, using primarily InterNAP bandwidth, and guarantee the lowest latencies available at our locations for as low as 13 cents per slot. For the features and quality of service and support we provide, these prices simply can't be matched anywhere else.

We offer the best control panel out there.

The Murmur client is used to configure channels and user permissions, and our control panel fills in with other features, allowing you to view at a glance your server status, check out pending events that might affect its performance, set up users, and start/stop the server, among other things.

Our support is top-notch.

If you ever have a question or concern about your server, we can be easily reached through Live support via our control panel. We also offer fast help through IRC and e-mail. Our support is renowned and unmatched.

We guarantee the highest performance.

If our "InterNAP" or "Premium" bandwidth-based server performs measurably worse for every player than an identically configured server from any competitor, and we do not fix it within 24 hours of our determination of the cause, the renter will receive double an entire month's worth of credit to his account.
Order a Mumble/Murmur server from us now, right here.
If you'd like, you can also check out one of our test servers, without even starting the free trial:
Atlanta (InterNAP):
atlanta.murmur.nfoservers.com:3040
Chicago (InterNAP):
chicago.murmur.nfoservers.com:3080
Dallas (InterNAP):
dallas.murmur.nfoservers.com:3060
Denver (InterNAP):
denver.murmur.nfoservers.com:3070
Los Angeles (Premium):
la.murmur.nfoservers.com:3090
New York City (InterNAP):
nyc.murmur.nfoservers.com:3100
San Jose (InterNAP):
sj.murmur.nfoservers.com:3050
Seattle (Premium):
seattle.murmur.nfoservers.com:3030
If you came here through an external link, please visit our home page for a good introduction to NuclearFallout. Or dive in deep and check out our features page. Some of this information is geared towards game servers, but much of it also applies to our voice server offerings.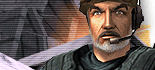 + Facebook and Twitter
Want more newsbits, coupons, and offers? Follow us on these!