"NFO offers an outstanding service that is matched no where else in my opinion." - Minion Order

"My ping ranges from 23-29 and I keep perfect fps as well as 0 choke/loss. Registry is AWSOME, the forums are AWSOME, the tools available are AWSOME!!" - Flying-Squirrel

"... after having (our) nfo server up for 30mins people started to flock to us. They were like (our) pings are so good and it's so smooth. I can't thank everyone at nfo enough. You all are hands down the best server / people out there." - Tomconno

"Most GSP tend to have their servers going to the crapper within months but not NFo, they been on top of everything day by day, and their support is still ranked #1 in my book." - IcEWoLF

"If you're thinking about switching to NFO, do it. I don't know of any other server company in which you can get live support 24/7 and have someone ... nicely explain to you how servers work for almost THREE hours! This company continues to have excellent customer service." - kmal2t

"Best service and support you can ever imagine, price could be triple and after dealing with NFO, i would pay it without blinking!! " - Mystery

"Nuclearfallout is hands down the best public server GSP out there..." - ix007

Read hundreds of other real, self-submitted testimonials from our customers!

+ We work hard to stay on top.
NFOservers is a premium US game server provider that aims to rent out the highest possible performance game servers at the lowest possible cost, while at the same time offering outstanding service and making available powerful additional features.
NFO has been in operation since 2001, and we've been selling premium game servers since
2002
- since before the term "GSP" was even bandied about. We've stayed a top provider because we've always offered
the highest performance, most reliable servers
, with
unmatched service and support
and a
top-notch control panel and automated systems
.
We ensure
performance
in many ways.
By purchasing and colocating the latest in server hardware, including (as of this writing) the fastest machines available on a dual-socket platform, and by never overloading our machines Through extensive, advanced automated systems that constantly monitor our network and directly handle downed machines and load-balancing, notify us of any network outages and slowdowns, and efficiently handling server creations and upgrades With premium InterNAP bandwidth, which is the highest-quality single source of transit available and links us up with all the major National Service Providers (NSPs), including Level(3)/Global Crossing, AT&T, Sprint, Verizon, Verio/NTT, and Savvis By custom route tweaking -- at most locations, we can investigate routing performance problems and perform adjustments to fix them In Seattle and Chicago, through direct peering to major ISPs, including Canadian ISPs
We're so confident about our performance that we even offer a full performance guarantee.
The
service level
we provide simply can't be beat.
All our staff members are both dedicated and knowledgeable and can help out with just about any problem a customer runs into. Our level of knowledge is unsurpassed; many years in the business have taught us not just how to run reliable servers and networks at peak performance and at sustainable prices, but also how to support them properly. Our help request system instantly connects customers to a staffmember and is tied into our database to make the help quick and painless (and it's built right into our control panel). E-mails go into this same system and are also answered immediately. The staff handles game and OS updates and constantly monitors bandwidth and CPU levels, so you won't have to worry about anything but customizing your server and playing the game. Our service times are even covered by our SLA! We guarantee that we'll answer new requests within 2 hours.
We may be one of the largest game server providers, but we're still a very small company -- we likely make less in revenue than a single fast food restaurant! Our small size works to our customers' advantage because customers know they can get the same knowledgeable people helping them every time, and because we can react very quickly to customer needs. We see every order and every cancellation and every customer is important to us.
Our
control panel
is renowned as the best available. It has all of the features one would expect any CP to offer, plus numerous others. For instance, for most server types, we provide:
The ability to start and stop the server A live status link to see the server's status from the perspective of our webserver, and usage graphs to show its player history Simple, direct file editing through a built-in File Manager, and an FTP link for game servers to make more advanced changes (with full access to the server) An "Easy setup" page for many game types that makes initial server setup a breeze Multiple user support with logging .. and many more
Stability and reliability
-wise, we're second to none.
We use only top-tier datacenters (including Equinix and InterNAP-managed facilities), with full, redundant battery and generator backups. InterNAP provides extremely reliable bandwidth, using multiple levels of redundant hardware throughout its network. All our hardware is high-end, server-grade gear with ECC memory. Remote backups of webhosting, voice servers, email, and stats are made daily, to guard against catastrophic data loss. Game servers are backed up weekly. VDSes are all run on RAIDs. Our full 100% SLA covers our hardware, network, service times, and install intervals.
We do all of this in a cost-effective manner through streamlined automated systems and procedures that we've honed through years of experience, by negotiating for the best bandwidth prices, by building all our own machines, and by passing on value to our customers (if something doesn't cost us much, it won't cost
you
much -- a Murmur server, webhosting, email, and HLTV [if applicable] come
free
for 8+ player servers, for instance).
Of course, we're also
constantly improving
! We could keep going strong with what we already have set up, but instead we're always striving to be better. John alone has logged tens of thousands of hours debugging and improving our control panel and automated backend systems, tweaking both our Windows and Linux machines to their absolute best, and performing network reroutes and improvements like the ones we mentioned above.
(For more specifics on what we have to offer, please visit the
features page
.)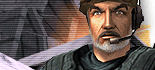 + Facebook and Twitter
Want more newsbits, coupons, and offers? Follow us on these!