"NFO offers an outstanding service that is matched no where else in my opinion." - Minion Order

"My ping ranges from 23-29 and I keep perfect fps as well as 0 choke/loss. Registry is AWSOME, the forums are AWSOME, the tools available are AWSOME!!" - Flying-Squirrel

"... after having (our) nfo server up for 30mins people started to flock to us. They were like (our) pings are so good and it's so smooth. I can't thank everyone at nfo enough. You all are hands down the best server / people out there." - Tomconno

"Most GSP tend to have their servers going to the crapper within months but not NFo, they been on top of everything day by day, and their support is still ranked #1 in my book." - IcEWoLF

"If you're thinking about switching to NFO, do it. I don't know of any other server company in which you can get live support 24/7 and have someone ... nicely explain to you how servers work for almost THREE hours! This company continues to have excellent customer service." - kmal2t

"Best service and support you can ever imagine, price could be triple and after dealing with NFO, i would pay it without blinking!! " - Mystery

"Nuclearfallout is hands down the best public server GSP out there..." - ix007

Read hundreds of other real, self-submitted testimonials from our customers!

NFO is currently evaluating applicants for a customer support agent position. Customer support agents work directly with customers here through our forums, chat, and support request system to assist them with questions and concerns efficiently and thoroughly. CSAs must be able to absorb new information quickly and independently investigate and resolve problems that are brought to them, presenting professional, well-worded responses.

We are looking for applicants who are:

Intelligent
Motivated
Polite and articulate
Familiar with troubleshooting NFO's offerings (game servers, voice servers, VDSes, dedicated servers, and webhosting)
18 years of age or older
Legally employable in the US and living in one of these states: AZ, CA, NY, TN, TX, WA
Current or former customers of NFO
Support agents work from home, and a new staffmember will need to have a flexible schedule that allows him or her to work full time and to cover sick days and days off for other employees. Compensation starts near the state minimum wage, with potential for increases and bonuses.

If you believe that you would be a great fit into our team, please send your PDF-formatted resume to jobs@nfoservers.com, with a cover letter briefly describing:
Why you'd like to work for NFO
Why you think you are particularly qualified for the position
If applicable, your username from our #nfo-support channel and/or forum, how long you've been in these, and the type of assistance you've been providing to other users
We will respond to the top few contenders through email by the end of April. If you do not hear a response, you may not have been selected for the next stage; we encourage you to apply again for our next opening.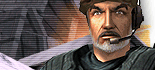 + Facebook and Twitter
Want more newsbits, coupons, and offers? Follow us on these!