"NFO offers an outstanding service that is matched no where else in my opinion." - Minion Order

"My ping ranges from 23-29 and I keep perfect fps as well as 0 choke/loss. Registry is AWSOME, the forums are AWSOME, the tools available are AWSOME!!" - Flying-Squirrel

"... after having (our) nfo server up for 30mins people started to flock to us. They were like (our) pings are so good and it's so smooth. I can't thank everyone at nfo enough. You all are hands down the best server / people out there." - Tomconno

"Most GSP tend to have their servers going to the crapper within months but not NFo, they been on top of everything day by day, and their support is still ranked #1 in my book." - IcEWoLF

"If you're thinking about switching to NFO, do it. I don't know of any other server company in which you can get live support 24/7 and have someone ... nicely explain to you how servers work for almost THREE hours! This company continues to have excellent customer service." - kmal2t

"Best service and support you can ever imagine, price could be triple and after dealing with NFO, i would pay it without blinking!! " - Mystery

"Nuclearfallout is hands down the best public server GSP out there..." - ix007

Read hundreds of other real, self-submitted testimonials from our customers!

+ VDS/VPS servers from NFOservers
An unmanaged virtual server is similar to a dedicated server in that you are given full control of a machine on our network. However, a virtual server does not run on the bare hardware -- instead, a special operating system loader called a "Hypervisor" is run when the real machine boots, and it loads and runs multiple simulated machines (virtual servers). Each virtual server has in its own dedicated memory and hard drive space, and we also dedicate each virtual machine to its own hyperthreaded CPU core(s). Most other providers force servers to share a single pool of CPU resources; by giving each server its own HT core(s), we ensure a much more predictable level of performance, and predictable performance is absolutely essential to running high-performance game servers and reliable, responsive web applications.

The latest HVM Xen virtualization technology, which we take advantage of, offers high performance because most code is run unmodified and directly on the CPU. As a result, our virtual servers work well in just about any circumstance one might normally choose a full dedicated server, including for:
Game servers
Voice servers
Webhosting
Mail server hosting
File serving and backups
Remote workstations
.. all at a price point much lower than a dedicated server with equivalent performance.

The fact that these are virtual machines also allows us to offer additional features over our dedicated server products:
Full, direct access to the virtual machine, as though you were sitting at it. This means that you can watch your OS load and easily troubleshoot any problems that may crop up (even by booting from a virtual CD).
The ability to reinstall your OS on the fly, or even install any OS of your choice -- not just Linux, as with most other VPS hosts. We have ready-to-go configurations for Windows 2003, Windows 2008, Gentoo, CentOS, Debian, and Ubuntu.
The ability to turn off or on your machine at will. This is like a dedicated server, but without the nail-biting that comes from wondering if the boot process will go awry.
Immediate, free, automatic setup and a free two-day trial period. Unlike dedicated servers, we don't have to physically install new hardware to get you up and running.
Easy upgrades. Want to upgrade to a higher package? It's as simple as an adjustment through the order page. Adding more RAM or an SSD is also a snap.
Powerful firewall filters available directly through our control panel. Block an attacking IP or filter simple (D)DoS attacks with a few simple steps.
All our virtual servers also come with:
Reliable, ultrafast InterNAP bandwidth.
Graphs so that you know exactly how much bandwidth you are using.
RAID-based disk configurations, to guard against hard drive failure.
Our usual outstanding support -- hardware support through email and our control panel, and software support through our forums.
Instead of running an unmanaged VDS, as described above, you could choose a managed game server VDS. With a managed game server VDS, we maintain the software for you, you can't log into the machine directly, and you can't run anything but game servers. But, you can create as many game servers as you'd like, and they'll all use our control panel here. This configuration works great for getting increased value when you need to run several game servers, but prefer the ease of use of our regular system. We talk more about managed game servers in our knowledgebase.

Order a virtual machine from us now, right here. With our free trial, you have nothing to lose!

We also have even more information on our VPS/VDS offerings in our knowledgebase, and we'd be happy to answer any questions you may have about this service.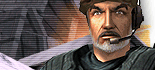 + Facebook and Twitter
Want more newsbits, coupons, and offers? Follow us on these!