"NFO offers an outstanding service that is matched no where else in my opinion." - Minion Order

"My ping ranges from 23-29 and I keep perfect fps as well as 0 choke/loss. Registry is AWSOME, the forums are AWSOME, the tools available are AWSOME!!" - Flying-Squirrel

"... after having (our) nfo server up for 30mins people started to flock to us. They were like (our) pings are so good and it's so smooth. I can't thank everyone at nfo enough. You all are hands down the best server / people out there." - Tomconno

"Most GSP tend to have their servers going to the crapper within months but not NFo, they been on top of everything day by day, and their support is still ranked #1 in my book." - IcEWoLF

"If you're thinking about switching to NFO, do it. I don't know of any other server company in which you can get live support 24/7 and have someone ... nicely explain to you how servers work for almost THREE hours! This company continues to have excellent customer service." - kmal2t

"Best service and support you can ever imagine, price could be triple and after dealing with NFO, i would pay it without blinking!! " - Mystery

"Nuclearfallout is hands down the best public server GSP out there..." - ix007

Read hundreds of other real, self-submitted testimonials from our customers!

NFOservers started as the NuclearFallout gaming community in 2001, when John and two others formed it from the ashes of a dead clan. In short order, the NFoGC grew to encompass numerous servers across several games.

Many others saw the success of the gaming community and that it was largely driven by the quality of the servers, and John and Tom were bombarded with requests for game servers from people willing to pay for them. In response, John and Tom founded NuclearFallout Enterprises in 2002, and NFO quickly grew into one of the largest U.S. game server providers -- in 2002, high performance, yet inexpensive, game servers were especially few and far between, and we capitalized on that fact.

Our first servers were in Seattle, Washington and ran alongside the NuclearFallout Community's. These were hosted through a few different providers in Seattle but ultimately we decided on InterNAP as a carrier due to its reputation for speed; it did not disappoint. From the very beginning, we offered extensive support for our servers and a powerful control panel that John developed from scratch.

After seeing success in Seattle, we expanded to LA, choosing to go with a different provider and hosting on Verio bandwidth, then Level3. Neither one quite stood up to InterNAP, so, in April of 2004, we switched everything over to InterNAP in LA as well. In an attempt to lower prices and maximize performance, we added an LA router and mixed the InterNAP with Level3 bandwidth at times (we also tried a Level3 location in Seattle that we later discontinued).

Next (still in 2004) came our Atlanta location, then Chicago, then NYC, then Dallas. In 2005, we added San Jose and Denver, and in 2006 we tacked on Washington, DC. Our goal with these locations was to spread out across the entire US so that everyone could buy a server in a city close to his or her physical location, and we believe we've succeeded.

With each year, we've reassessed the best hardware to use for our servers. We started with dual AMD MP processors, then went to dual Xeon processors (since they were a bit faster), then back to AMD for dual Opterons and dual, dual-core Opterons. Most recently, we've switched back to Intel for "Core" and "Core i7" based offerings and dual quad-core configurations. We've always excelled at keeping on top of the latest hardware and have generally been the first major game server provider to try each new type of hardware (for instance, we were the first to use dual core technology).

In 2006, we came out with our "ultraaccelerated" 1000fps server option, initially running on the FreeBSD platform (before we realized that *BSD was far too unstable and a bit slow) before switching over to Linux. Up to this point, all our servers ran on Windows, so this addition required an extensive rewrite of large portions of our backend. Linux initially needed some serious tweaking and customized kernel patching to bring it up to par with Windows performance for HL1 and Source servers; we were pleased to find that it was possible to bring it even further, to the point that we could even offer 2000fps Source servers. The new capabilities and acceleration level prompted us to drop our "nonaccelerated" servers.

In 2009, we took performance up yet another notch with our "extreme" accelerator level and new FPS stabilization technology that uses custom kernel code to achieve a rock-solid FPS rate for our Linux servers. We also added virtual dedicated servers / virtual private servers (VDS/VPS) to our offerings, giving those who want the power and control of a full machine the ability to run one at a very low price point.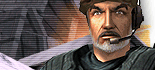 + Facebook and Twitter
Want more newsbits, coupons, and offers? Follow us on these!