"NFO offers an outstanding service that is matched no where else in my opinion." - Minion Order

"My ping ranges from 23-29 and I keep perfect fps as well as 0 choke/loss. Registry is AWSOME, the forums are AWSOME, the tools available are AWSOME!!" - Flying-Squirrel

"... after having (our) nfo server up for 30mins people started to flock to us. They were like (our) pings are so good and it's so smooth. I can't thank everyone at nfo enough. You all are hands down the best server / people out there." - Tomconno

"Most GSP tend to have their servers going to the crapper within months but not NFo, they been on top of everything day by day, and their support is still ranked #1 in my book." - IcEWoLF

"If you're thinking about switching to NFO, do it. I don't know of any other server company in which you can get live support 24/7 and have someone ... nicely explain to you how servers work for almost THREE hours! This company continues to have excellent customer service." - kmal2t

"Best service and support you can ever imagine, price could be triple and after dealing with NFO, i would pay it without blinking!! " - Mystery

"Nuclearfallout is hands down the best public server GSP out there..." - ix007

Read hundreds of other real, self-submitted testimonials from our customers!

NFOservers has a strong focus on quality in all respects, and this includes service availability. We know how important it is for services to remain constantly online. This is why we have a comprehensive Service Level Agreement (SLA).

Service types that our SLA covers

Our SLA applies to all our services, including game servers, Virtual Dedicated Servers (VDSes), dedicated machines, voice servers, and webhosting.

Aspects our SLA covers

Network availability

As measured from our other locations within the continental US, the physical network will have 100% availability. We also guarantee that NFO networking hardware will not be responsible for greater than 0.3% average packet loss or more than 0.5ms of jitter.


Hardware availability

Our machines will be available to run applicable services 100% of the time. Any time that a rented service is not able to run because of a hardware problem with the physical machine hosting that service will be considered equivalent to network downtime.


Install intervals

Dedicated machines will be brought online within the defined number of business days. If this commitment is not met, the installation fee will be credited in full.

Any other ordered service will be put up at most 24 hours after the subscription has been activated. Time that the service is not online past the 24 hour mark will be credited, or the free trial extended, as applicable.


Service times

A staffmember will respond to any new support request made through the control panel's "Help!" page during our business hours within 2 hours, and any wait beyond this will be treated as if it were a network outage for the service. Performance issues caused by NFO will be resolved within 24 hours of our determination of the source of the problem, with a penalty described in our separate performance guarantee.
SLA limitations and exceptions

Effects from scheduled maintenance events that were previously posted to the "Events log" page in the control panel are not covered under this SLA. Each maintenance event will describe how the service will be affected.

This SLA is suspended for the target of Denial of Service attack (DoS/DDoS) during the attack. SLA provisions, including the provision of network availability, will continue to apply to other customers and services during such an attack.

If the SLA credit for a single service in a month would total less than $1 (US), no credit will be issued for that service.

How SLA credits are obtained and issued

To request an SLA credit, the owner (primary user) of the covered service must contact NFO through the "Help!" page in the NFO customer control panel within 48 hours of the infraction. The credit will be issued to the customer's coffer.

Time-based credits are calculated in the standard proportional manner, by taking the length of credited time and dividing it by the length of the service period, then multiplying by the cost of the service per period. For instance, if a service costing 1000 USD per month were to suffer one hour of network downtime, the monetary credit would be (1 hr)/(24 hours * 30 days) * (1000 USD), or 1.39 USD.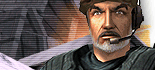 + Facebook and Twitter
Want more newsbits, coupons, and offers? Follow us on these!