I got the idea from a modder in the UK years ago when I saw his build log. If you have ever seen the L3p desk, then you know exactly what I'm doing.
Here is the sample I made, it's a little old and I will be making changes.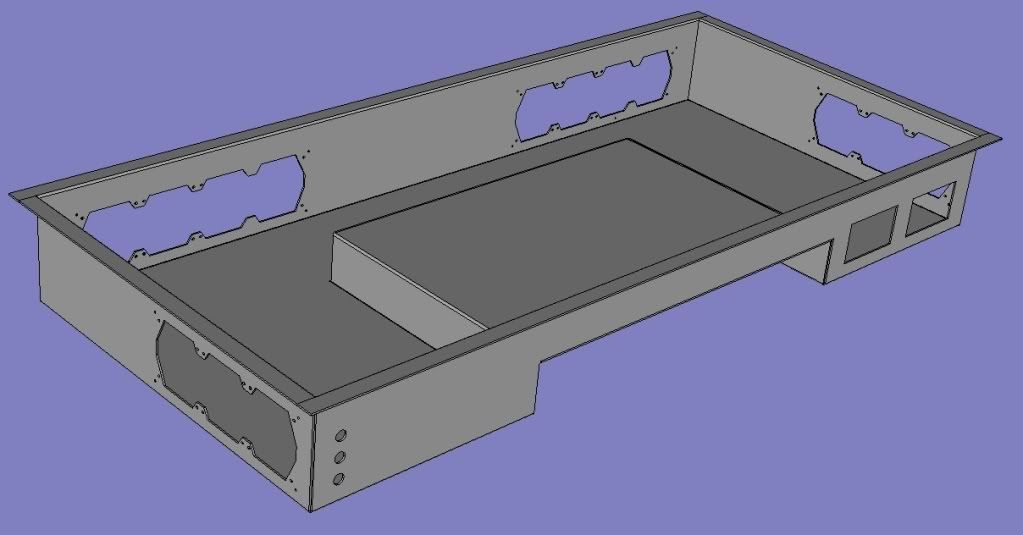 The desk will consist of two compartments, one in the back housing two 480 radiators, with two 120mm exhaust fans most likely on either side of the desk. My power supply, pumps and all my cables will be in this area.
The main compartment will house all of the main components such as my motherboard, hard drives, etc… For positive pressure I am thinking of having 3 intake fans (with filters) along with 1-2 exhaust fans on the opposite side. Since I already have the desk cut out, I will be cutting out fan holes after I bend it.
Hopefully later today I will be able to bend it and then have it welded maybe tomorrow. After it has been welded, I will cut out a long piece of aluminum to separate the two compartments all together. I also need to cut out and weld the leg box into the desk, but I will do that later.
Material:
.125 5052 Aluminum
Dimensions:
Desk:
66 x 26 x 8
Main compartment:
66 x 18 x 8
Second compartment:
66 x 8 x 8
Leg box:
30 x 18 x 4